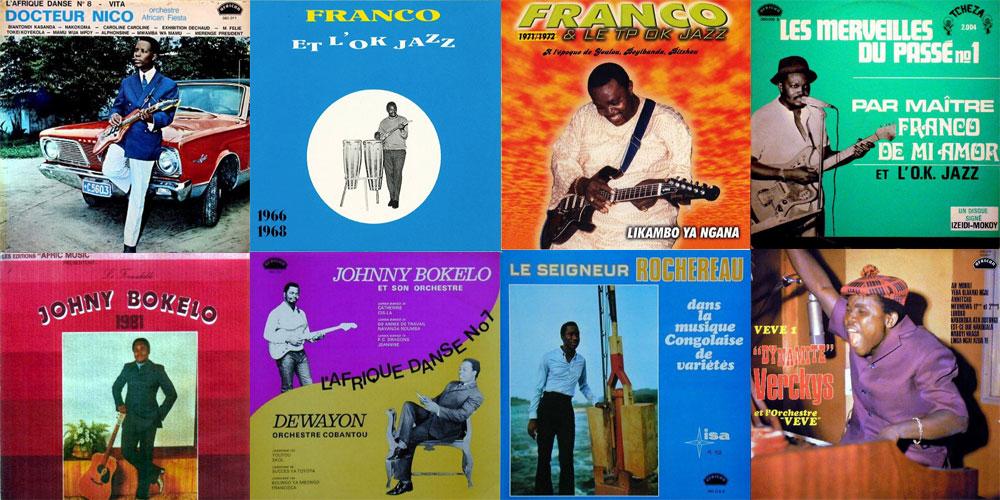 With respect to February's Black History Month, The Freedom Principle presents four programs of musical genres borne from diverse origins. In doing so, we continue a tradition here at CJAM of recognizing the contributions to the arts of peoples from the African diaspora, experiences which impact and help define our global culture. Click for the first part and second part of the series.
The backlash of Cuban son montuno across the Atlantic had a profound impact on the African continent. Nowhere was this more the case than Belgian Congo where it played a strong role during the Congo Crisis (1960-1965) and after independence. Pioneered by Joseph Kabesele (Le Grand Kalle) who composed "Independence Cha Cha" and nurtured by the sorcerer of the guitar, Franco Luambo and his T.P.O.K. Jazz, Congolese Rumba stormed the continent to be adopted in countries from Kenya to Cameroon. The music represented an Africa free of colonial rule and served as evidence of the excellence which could be derived from Africa's own in expressing freedom from oppression.
Discover the sounds of Congolese Rumba Friday February 21, 2014 from 5:00-6:30pm.