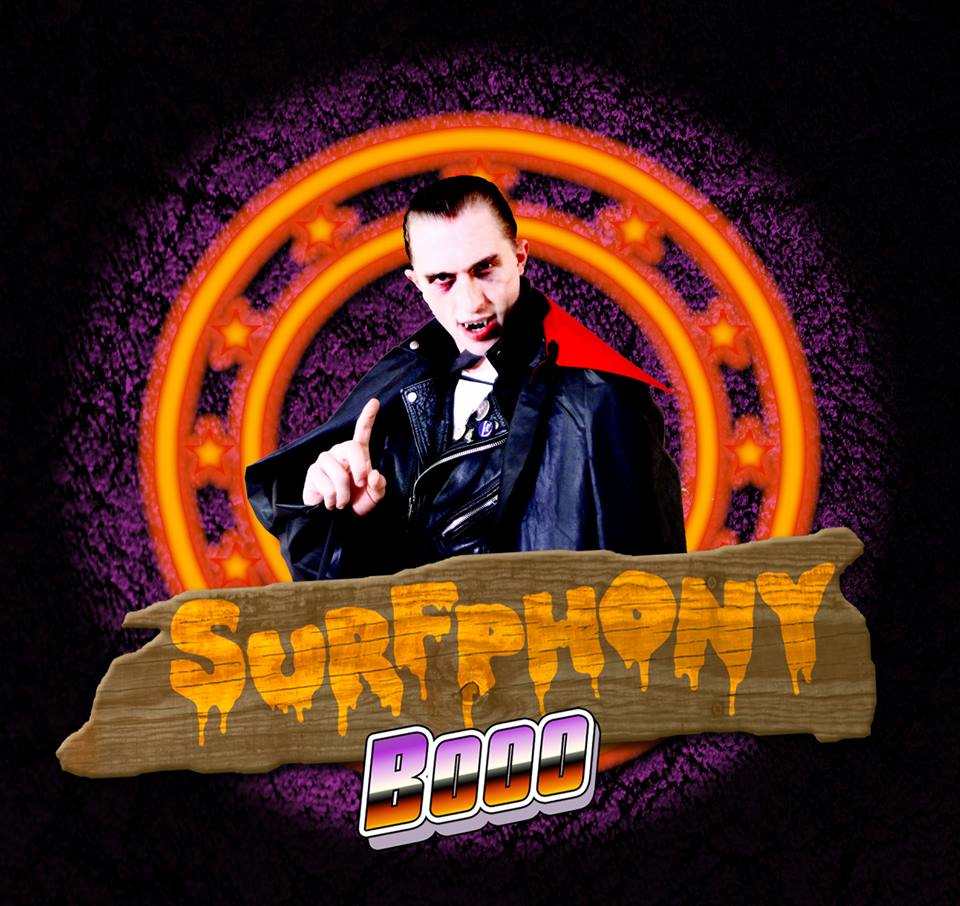 IT'S ALIVE! IT'S ALIVEEEEEEEEEEEEEE!
OH HA HA HA HAAAAA! THE SURFPHONY OF DERSTRUCTION … BOO THOUSAND IS BACK FROM THE DEAD!! COUNT VON DERKULA HAS RISING FROM THE GRAVE ON TONIGHT'S FULL MOON AND HAS CONJURED UP ONE HELLUVA PARTY! ARE YOU READY TO BE SCARED STIFF?! THEN COME TAKE A BITE OUT OF THE SURFPHONY OF DERSTRUCTION BOO THOUSAND!!! CATCH IT TWICE ON HALLOWEEN: MIDNIGHT TO 1AM (BEWITCHING HOUR) AND THEN FROM NOON TO 1PM (LUNCHING HOUR)*.
* Normal programming will resume once we have decoded the enchantments and curses put on our schedule by Count Von Derkula.