Revolution Rock Bo Diddley 3-Hour Special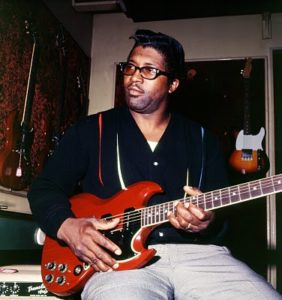 Revolution Rock will be three hours this Tuesday.  From 9:00-10:30 AM, join Dave Konstantino and Adam Peltier as they play an hour an a half of music devoted to "The Originator" Bo Diddley.  Expect to hear obscure Bo Diddley tracks, covers by other artists and songs and bands influenced by Bo Diddley.  From 10:30-Noon, Dave Konstantino will host Revolution Rock playing a mix of garage, 70's punk/new wave, surf, indie and more.  It all takes place starting at 9 AM this Tuesday on CJAM 99.1 FM!
Volunteers do a lot at CJAM
Every time you tune in at 99.1 FM you're hearing a volunteer on the air. Volunteers also help by maintaining our enormous music library, writing radio scrips, producing public service announcements, interviewing cool artists, reviewing music, helping out at festivals & events, updating our social media, and so much more!
Volunteer Now