CJAM Flashback Unearths 30 Years of FM History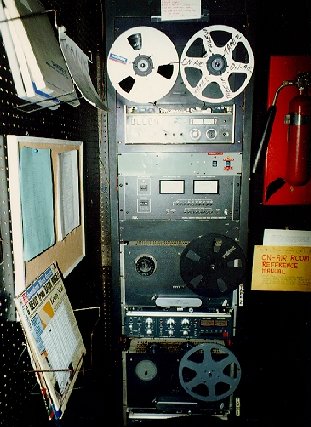 Come celebrate CJAM's 30th Anniversary on the FM dial every Tuesday afternoon from 4:30-5PM with CJAM Flashback. We dig deep in our archives to bring you sounds from the last three decades and interviews with the people who have made CJAM what it is today. Listen back each week for 30 minutes covering 30 years.
Tuesday, October 1st, we dig back to some of our 25th anniversary coverage.  When we were making the switch to 99.1FM, we invited former CJAM Program Director Chris Burston to interview former CJAM Station Manager Russ Wolske about the initial switch to FM and early days of the station. Sprinkled into the show is music by Windsor punk royalty, The Spys.
Volunteers do a lot at CJAM
Every time you tune in at 99.1 FM you're hearing a volunteer on the air. Volunteers also help by maintaining our enormous music library, writing radio scrips, producing public service announcements, interviewing cool artists, reviewing music, helping out at festivals & events, updating our social media, and so much more!
Volunteer Now