CUPE 1393 Strike Coverage Continues on CJAM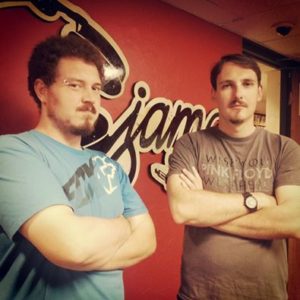 Yesterday, CJAM aired another special in our continuing coverage of the Uwindsor CUPE 1393 Strike with an hour long edition of All in a Day's Work. Listen back as Ian and Ken discuss the developments in the Strike and air exclusive voices from the picket line and beyond. Tune in to hear a live phone call with Travis Reitsma, the activist occupying the President of the University, Dr. Alan Wildeman's office, plus clips from the occupiers' discussion with the President earlier in the week. Catch All in a Day's Work at its regular time on Thursday from 8:30-9PM.
Volunteers do a lot at CJAM
Every time you tune in at 99.1 FM you're hearing a volunteer on the air. Volunteers also help by maintaining our enormous music library, writing radio scrips, producing public service announcements, interviewing cool artists, reviewing music, helping out at festivals & events, updating our social media, and so much more!
Volunteer Now