CJAM Halloween Star Trek: The Band Concert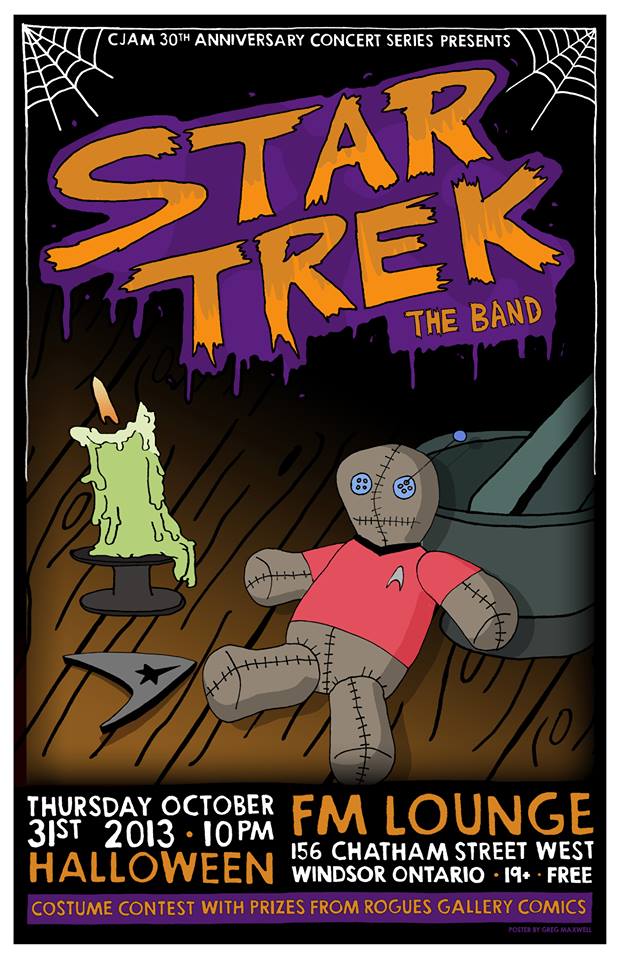 On Thursday, October 31st, CJAM's 30th Anniversary Concert Series Presents Star Trek : The Band! An improvisational jam band composed of some of Windsor's finest musicians!
It all goes down at the FM Lounge – 156 Chatham Street West, Windsor and admission is free!
The night will feature two hours of music and a Costume Contest With Prizes From Rogues Gallery Comics!
Celebrate Halloween with Star Trek The band and CJAM 99.1 FM!
Volunteers do a lot at CJAM
Every time you tune in at 99.1 FM you're hearing a volunteer on the air. Volunteers also help by maintaining our enormous music library, writing radio scrips, producing public service announcements, interviewing cool artists, reviewing music, helping out at festivals & events, updating our social media, and so much more!
Volunteer Now