Measured In Angles Reunites For CJAM This Saturday!
Measured In Angles returns! For one night only! 
They topped our charts with both of their albums and were voted best local band at the Jammy listener choice awards, twice! Hard hitting instrumental post-rock!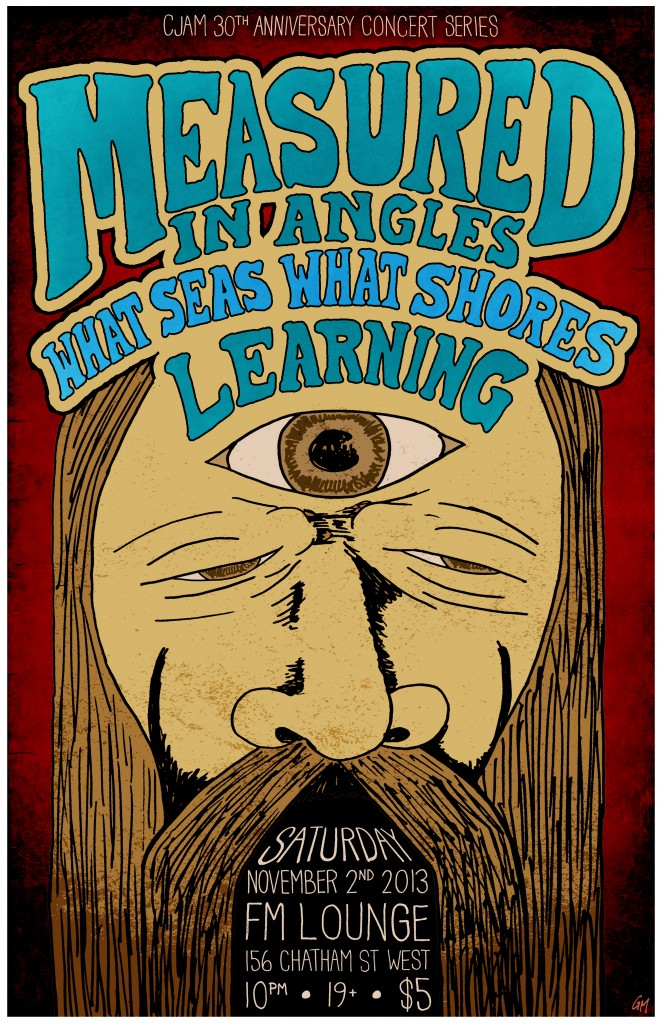 The CJAM 30th Anniversary Concert Series proudly presents Measured In Angles in their first performance in almost 5 years!
Join us on Saturday, November 2nd at the FM Lounge at 156 Chatham Street West, here in Windsor for night of instrumental rock music.
Opening performances from What Seas What Shores and Learning!
Cover is only 5$ with proceeds going to CJAM's Annual pledge drive!
Measured in Angles for CJAM's 30th! Don't miss it!
Volunteers do a lot at CJAM
Every time you tune in at 99.1 FM you're hearing a volunteer on the air. Volunteers also help by maintaining our enormous music library, writing radio scrips, producing public service announcements, interviewing cool artists, reviewing music, helping out at festivals & events, updating our social media, and so much more!
Volunteer Now