This is Radio Clash: Joe Strummer Day 2013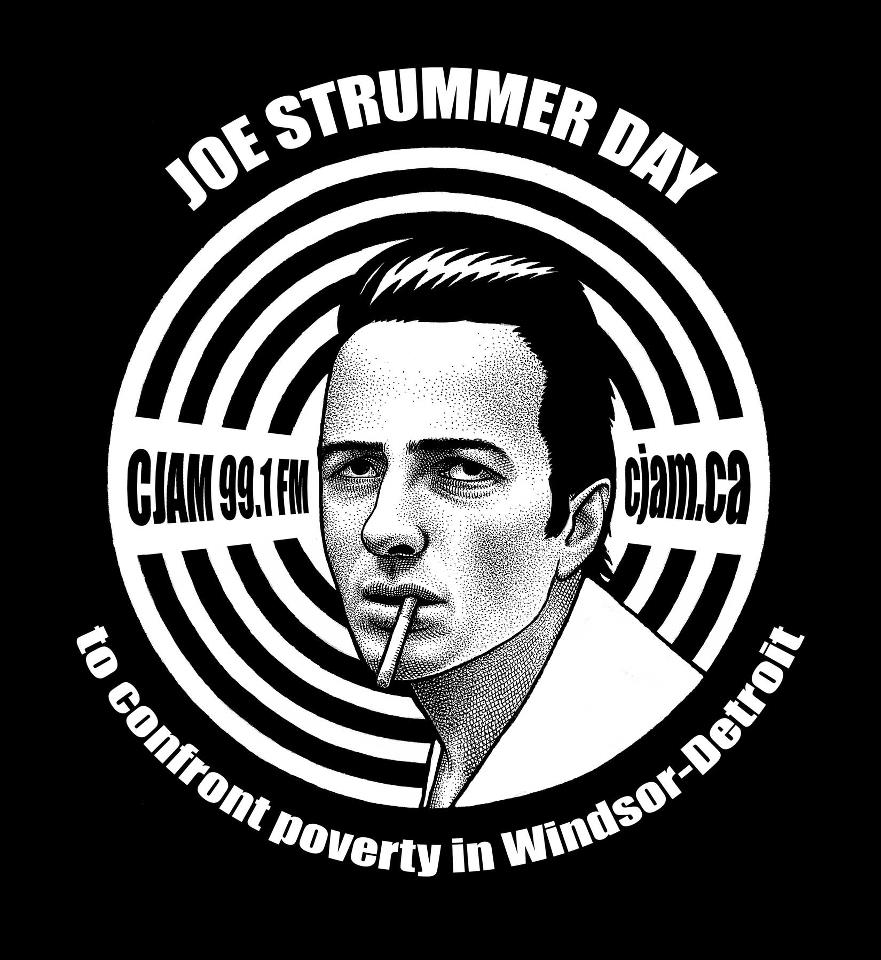 CJAM 99.1 FM is once again celebrating the life and work of Joe Strummer on the 11th anniversary of his death. The fourth annual Joe Strummer Day radio marathon kicks off at 12:00AM on December 22nd and then rocks until midnight.
Tune in for a special look into the life and music of Joe Strummer. The radio marathon also works to highlight the issue of poverty, a social issue that was close to Strummer. CJAM's volunteers are coming together to host special shows for the occasion and we want you in for the ride.
Through journalism and discussion, explore the issue of poverty in Windsor and Detroit. "It's time to take the humanity back into the center of the ring," Strummer once said. Our DJs will be taking different perspectives on problem of poverty; how it affects women, students, workers, and more.
Strummer fans rejoice! This radio marathon is digging deep into the life and music of the great musician. There will also be special programming on his influences and those who were influenced by his music. Plus listen as our DJs go head to head in a roundtable discussion on one of The Clash's most popular albums.
We will be putting out a full schedule of the radio marathon soon, stay tuned.
  Our regular Sunday schedule will return December 29th.
Volunteers do a lot at CJAM
Every time you tune in at 99.1 FM you're hearing a volunteer on the air. Volunteers also help by maintaining our enormous music library, writing radio scrips, producing public service announcements, interviewing cool artists, reviewing music, helping out at festivals & events, updating our social media, and so much more!
Volunteer Now