100 Year Anniversary of WWI on Serbia Sundays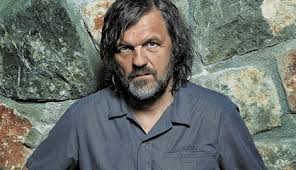 2014 is the 100 year anniversary of  World War I, one of the most significant events of the 20th Century. Historian Institute from "Andric City" (Andricgrad), Visegrad, Republic of Srpska, city that famous movie director Emir Kusturica built in the name of Nobel Price literacy Winner Ivo Andric documentary, reveled one document that shows us a different picture about who started the war and why.
Tune in this January 19 at 4:00 pm for exclusive interview with Emir Kusturica on Serbia Sundays…
Celebrate Serbian politics and culture…Sundays from 4:00-5:00

Volunteers do a lot at CJAM
Every time you tune in at 99.1 FM you're hearing a volunteer on the air. Volunteers also help by maintaining our enormous music library, writing radio scrips, producing public service announcements, interviewing cool artists, reviewing music, helping out at festivals & events, updating our social media, and so much more!
Volunteer Now