Freedom Principle Black History Month Special: Desert Blues – A New Generation of Griots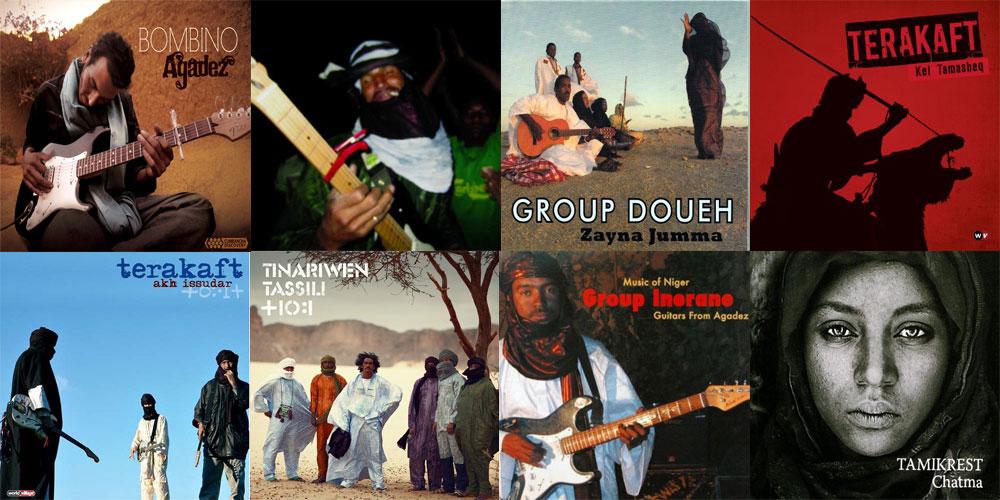 With respect to February's Black History Month, The Freedom Principle will present four programs of musical genres borne from diverse origins. In doing so, we continue a tradition here at CJAM of recognizing the contributions to the arts of peoples from the African diaspora, experiences which impact and help define our global culture. The first in the series is Desert Blues – A New Generation of Griots on Friday February 7, 2014 from 5:00 – 6:30pm.
No contemporary music appears as valid to the struggle of freedom than that which currently comes from the desert of north Africa. The tuareg have been in a fight for independence for over one hundred years. The current rebellion, started in 2006, hit a peak in 2012 when armed militant factions of Islamic fundamentalists fleeing Muammar Gaddafi's Libya brought increased instability to regions in northern Mali and Niger. In communities that were infiltrated, shiria law was established effectively outlawing music. Fearing persecution, many musicians fled to neighbouring countries to continue to record. Consequently, 2013 saw an influx of superb releases feeding a global appetite for "Desert Blues" with lyrics expressing both anger for the unstable political situation and a devout love for their African homeland.
Volunteers do a lot at CJAM
Every time you tune in at 99.1 FM you're hearing a volunteer on the air. Volunteers also help by maintaining our enormous music library, writing radio scrips, producing public service announcements, interviewing cool artists, reviewing music, helping out at festivals & events, updating our social media, and so much more!
Volunteer Now