Zarko Puhovski on Serbia Sunday's Feb 22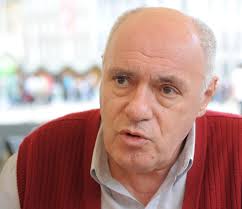 Serbia Sunday's exclusive from Zagreb Croatia.
"Road from Belgrade to Brussel's goes trough Zagreb…"
Join your host Zoran with his special guest Zarko Puhovski, a Croatian professor, political analyst, philosopher and intellectual, and former president of Croatian Helsinki Committee.
Sunday, February 22 at 4:00 pm.
*Serbia Sunday's celebrate Serbian politics, culture and religion
Cjam99.1fm/Windsor/Detroit/Public Radio
Volunteers do a lot at CJAM
Every time you tune in at 99.1 FM you're hearing a volunteer on the air. Volunteers also help by maintaining our enormous music library, writing radio scrips, producing public service announcements, interviewing cool artists, reviewing music, helping out at festivals & events, updating our social media, and so much more!
Volunteer Now