UWindsor Clark Award Recipient Diana Mady Kelly on the Windsor Chronicle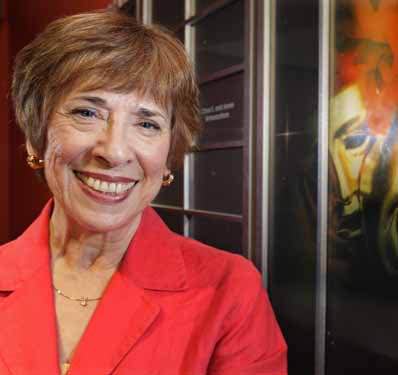 On May 5 the Clark Awards for outstanding UWindsor service will be presented.
The Clark Award was established in 1994 in honour of the late Charles J. Clark Sr., O.C., Q.C., LL.D, and former Chancellor of the University of Windsor, to recognize outstanding service to the University of Windsor.
Recipient Diana Mady Kelly will be live in the studio to talk about her achievements. Diana is an award-winning theatre teacher whose influence on generations of actors spans more than three decades. As director of the University's School of Dramatic Art she influenced such luminaries as Antoni Cimolino and Stephen Ouimette. Mady Kelly is a founding member of the Stratford Summer Academy for University courses, and the Changing the Odds program for youth, with the School of Dramatic Art and Windsor Endowment for the Arts. She is a recipient of the Lieutenant Governor's Laurel Award, an OCUFA Excellence in Teaching Award and the International Outstanding Teacher of Theatre in Higher Education Award. She is a member of the Order of Ontario and a recipient of a Queen Elizabeth II Diamond Jubilee Medal. She served as president of the Council of Ontario University and College Theatre Program.
Tune in this Friday (May 1) for this and more, only on the Windsor Chronicle, your local and international for all the latest happenings. Only on CJAM 99.1 fm and cjam.ca
Volunteers do a lot at CJAM
Every time you tune in at 99.1 FM you're hearing a volunteer on the air. Volunteers also help by maintaining our enormous music library, writing radio scrips, producing public service announcements, interviewing cool artists, reviewing music, helping out at festivals & events, updating our social media, and so much more!
Volunteer Now